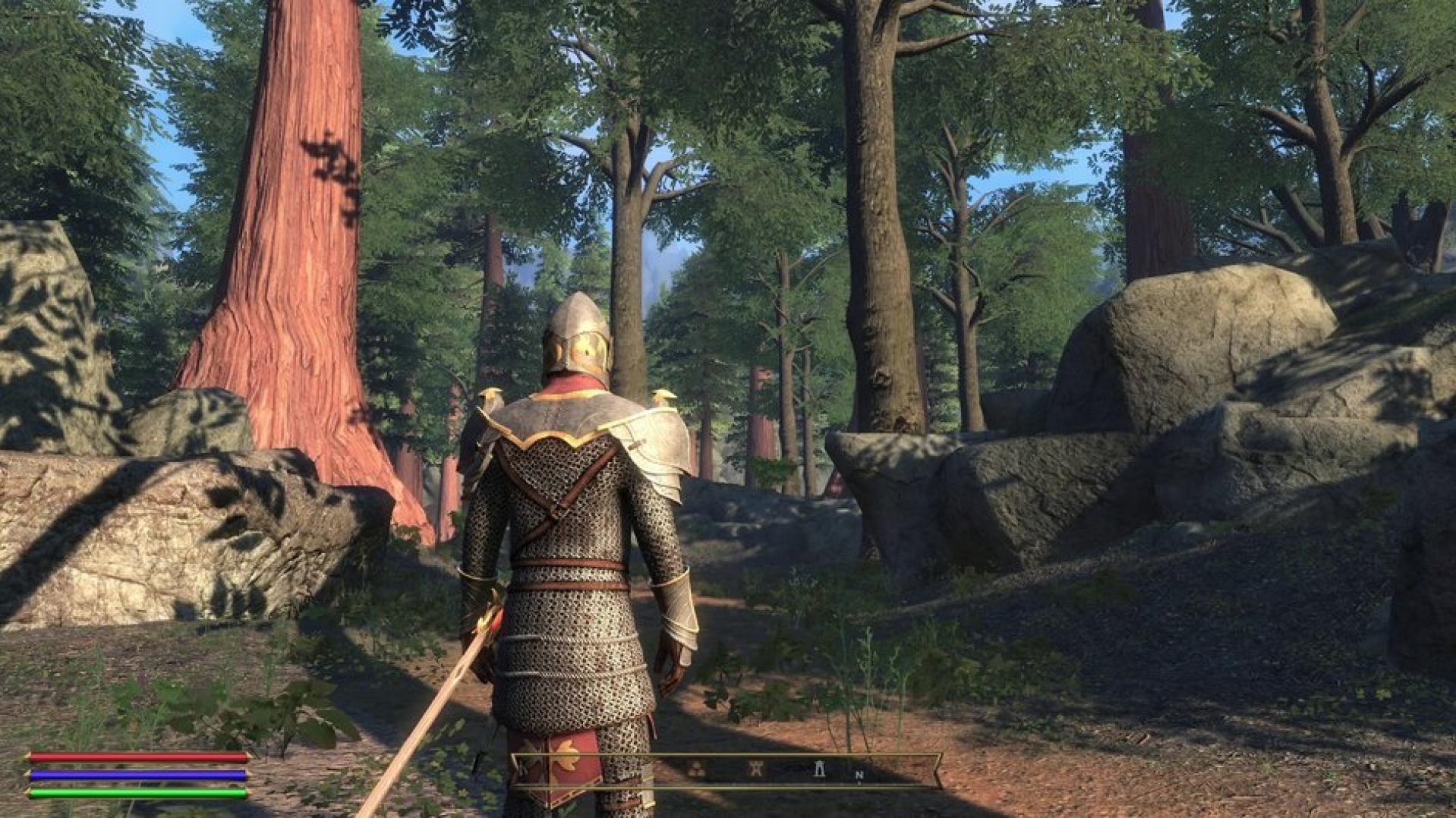 A new teaser trailer came out from the team behind The Elder Scrolls: Skyblivion, which is bound to get fans of the franchise excited. Skyblivion is a 100 percent Oblivion mod for Skyrim. Not a mere reskinning sort of outfit for the popular game. We don't have a release date but the teaser trailer should give players a good indication of what's to come.
Progress on many levels
The devs said that the world map exterior is almost done as their polishing them out right now. The team is doing quick work with the unit models, environmental effects, and the character gear. Things are coming along nicely and their environment is actually starting to feel like a world.
There will be random encounters with roaming animals and monsters. Some may even stalk you from the bushes. So, be careful as you can be killed by these unexpected encounters.
Progress has been made with upgrading the quests but there is still a decent amount of work to be done with these. To iron out the wrinkles so the progression runs smooth.
The trailer
From the start, the great attention to detail can be seen with the complete remodeling. The textures are on point, the environment looks amazing, the structures are both detailed and solid, and the colors are very rich.
The many scenarios that are presented give you a good feeling. This provides the assurance that the game is rich in content. It is a trick used in lots of game trailers, but it is most welcomed.
The old model design and graphics do not help the game. The narration and the storyline is also kind of non-inspiring. But this does not matter much because the franchise already has loyal fans.
The gameplay mechanics are unique and many will enjoy them. With the added improvements to the game, players will have an enhanced experience to be sure.
Sheila is a seasoned technology writer and expert in the field of sustainable energy and transportation. As a lead writer for TeslaBel.com, she has spent the past decade providing readers with in-depth knowledge and analysis of the latest innovations in electric vehicles, solar energy, and cutting-edge technologies. With a degree in Electrical Engineering and a passion for the environment, Sheila brings a unique perspective to the world of green technology.