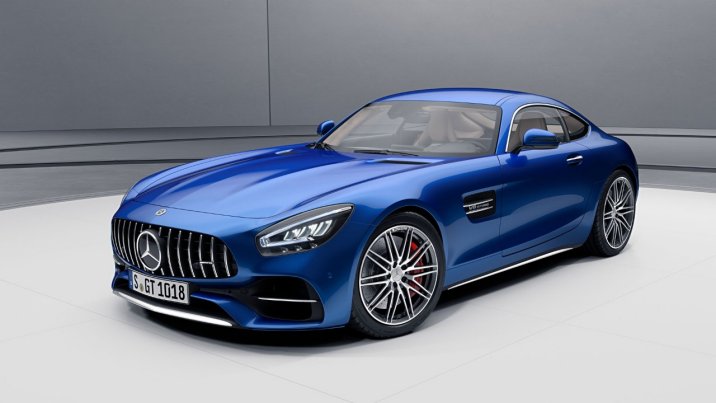 When it comes to the German company nothing is impossible, especially when there is an AMG in a discussion. High power and some impressive looks for their newest series, AMG GT S.
Not long-ago Mercedes-AMG chose to take a path to success and impress. In 2014, the German company brought the incredible AMG GT, and it wouldn't take too long for people to start appreciating it. They later added three other versions, the powerful GT S, the brave GT 3, and finally the furious GT4.
With such a short history, Mercedes-AMG succeeded to bring worldwide, high performance and an advanced quality. This year we will get ready for one of the most expected unveilings from the German company, a Black Series dressed to impress and ready to speed up at a maximum level, the road.
The new AMG GT S is like a dream come true for all the connoisseurs out there. Precisely painted black, with fine lines that perfectly combine its edgy doors with its low roof and the threshold. A prominent spoiler cuts the air with its aerodynamics right to the front of the car where we get an image of what it appears to be a visible hood exhaust. Amazing, right? Actually, this thing will let you see a part of the engine representing a signature of AMS cars. The Vossen's extra counterfeit wheels are assured once again by Pirelli. And these are not the only features we can get.
The car will also come with a major technical upgrade, probably the most expected one. The last version, GT R, came with a 577 HP, so now we are expecting from GT S a higher performance. The developers chose a 656 HP option which will be produced by a V8 engine, twin-turbo of 4,0 liter.
Justin Morgan helped bring TeslaBel from a weekly newsletter to a full-fledged news site by creating a new website and branding. He continues to assist in keeping the site responsive and well organized for the readers. As a contributor to TeslaBel, Justin mainly covers mobile news and gadgets.