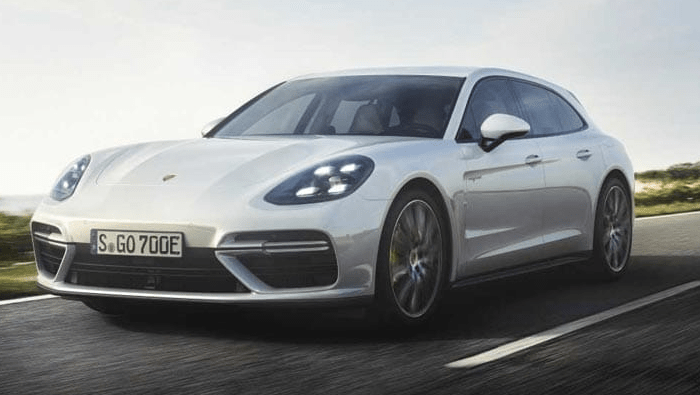 For all the fans out there, Panamera just loves to surprise them with its newest features and releases. Even of it's too soon, its launch is scheduled in 2021, but until then we can surely enjoy some sneak peaks.
This time a second-generation from Panamera, one that proudly enters in a contest with its frenemies like, Mercedes or BMW, announces that new features will be added. The Sport Turismo was already introduced to the world, with the best reviews yet, but now in another round of applause, the standard type is closely approaching, according to some sneak peaks later this week.
Some reports state that by analyzing the unofficial photos, the ones that they obtained them by spying on some ruled tests, the new Panamera is indeed a sensational phenomenon, with tight curves, a little edgy and furious with some big and spectacular 21-inch wheels. The front's easily resembling its older versions, but in a not so accentuate way, soft lines and precise closures could easily be observed. Also, to the end of its back, you'll just lose your view, because of the ferocious way in which it's established. Quite interesting is the choice of the brake clippers, appearing to what it could be, a fresh green.
Unfortunately, some close-ups, like the ones for the interior are not available right now, but this is not a thing to make us feel discouraged. It will surely assure us the greatest protection and comfort, with features that are more helpful. and of course, with a touch of the greatest design and quality. It is, however, rumored that the features will be as simple as possible, kept in a minimum distribution, fact that will offer an attractive tech-laden.
Further information will be soon unveiled.
Justin Morgan helped bring TeslaBel from a weekly newsletter to a full-fledged news site by creating a new website and branding. He continues to assist in keeping the site responsive and well organized for the readers. As a contributor to TeslaBel, Justin mainly covers mobile news and gadgets.