Despite the fact that the official release of EA's new Need for Speed title is tomorrow, the name of the game was leaked before it because of a URL for the livestream reveals the name of the game.
How to uncover the name
If people want to reveal the name in the URL, they have to click on the link that the Need For Speed official Twitter account tweeted.
This will redirect users to the official Reveal Trailer Premiere on YouTube, and when looking at the URL, the following "nfs – heat – reveal – trailer" can be observed, which might mean that the game is called Need For Speed: Heat. This is also lining up with a July leak that suggests just the same title.
Hidden in plain sight
Users happened to stumble across the link accidentally, but if someone accesses the link in other ways than clicking the Twitter redirect link, that piece of URL won't be visible.  Regardless, the official reveals trailer for Need For Speed: Heat is just hours away, as mentioned earlier by EA Games.
This news comes after the new Need For Speed game mysteriously skipped E3 2019 despite the fact that EA's lineup was already very weak.
Work on other titles
EA is also working on a new Plants vs Zombies game. The trailer for Plants vs Zombies: Battle for Neighborville was leaked earlier today, the trailer showcasing the return of some fan-favorites Plants and Zombies. Before this, the game was known by the codename " Picnic ".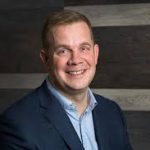 Austin Davey is still early into his career as tech reporter but has already had his work published in many major publications including JoyStiq and Android Authority.   In regards to academics, Austin earned a degree in business from Fordham University. Austin has passion for emerging technology and covers upcoming products and breakthroughs in science and tech.