Flash player is something most PC users are familiar with. It has been both useful and annoying in the past and will continue to be like that until it will stop functioning. As it has been scheduled for termination by Adobe in late 2020.
Google Chrome has already disabled the plugin in the browser settings in the first step to shifting from the Adobe product. But in the meantime, the software is still needed to make content able to be made and seen. Here are some of the many Flash issues and how to fix them.
Adobe Flash Chrome Issues
Couldn't load plugin
The following plugins were blocked on this page
This plugin is not supported
A plug-in (Shockwave Flash) isn't responding
Webpage won't open due to missing Flash player
Site asks to download Flash
The Adobe Flash Player is required for video playback. Get the latest Flash Player.
The Adobe Plug-in has crashed.
"This plug-in is not supported" error
"The following plug-in has crashed…" error
Adobe Flash has been blocked because it is out of date
Webpage wants access to Adobe Flash
It is generally a good idea to avoid enabling flash for any reason due to its variety of issues. But if you have to enable it, make sure you do so on websites you trust. Base your decision on Google, your Antivirus software, and website reputation.
Click on the lock icon on the left of the URL
Click on Site Settings
Enable Flash for the website
Refresh to take effect
Re-enable Flash in Chrome
Click on the 3 dots in the upper right corner of Chrome
Select Settings
Scroll down and click on Advanced
Click on Privacy and Security
Select Content Settings
Change Flash setting to Ask First
Update Flash Player
Open Chrome
In the Search Bar type chrome://components
Search for Adobe Flash Player
Check for Update
Reload Webpage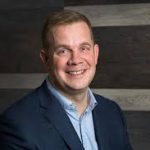 Austin Davey is still early into his career as tech reporter but has already had his work published in many major publications including JoyStiq and Android Authority.   In regards to academics, Austin earned a degree in business from Fordham University. Austin has passion for emerging technology and covers upcoming products and breakthroughs in science and tech.